Loyalty schemes for Food Cafe and Cinema Lovers
Save cash on reward programs by your favorite fast food chains
Food Cafes and Cinema are always a great combo for enjoying your weekends out of your routine. Brands have always loved their loyal customers and hence they have always rewarded them for their loyalty. Regular movie lovers and foodies should check out for this list of Loyalty Apps which will help them save extra cash. With this new age of digitalization, you need to keep of the Apps which help in smooth working.
Let's check out the best of loyalty Apps for food cafe and cinemas.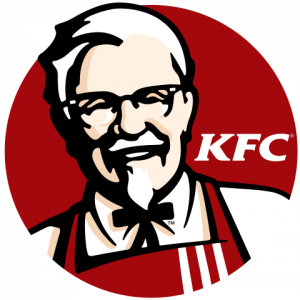 To all the chicken lovers who love KFC's special recipe, which keeps you drooling get extra benefits by joining their loyalty scheme.Yes, you heard it right, Register yourself for the Colonel's Club and start collecting chicken stamps. So here's the deal you get three stamps immediately on entering the Colonels Club. You get one point on spending £3 on food and drinks. You can get a maximum of two points for each day. Once you gather Seven stamps you will bag a free snack and eleven stamps get you a £5 discount on KFC meal.
Be a member of the UK's favorite bakery chain reward programs and get free hot drinks, treats, and surprises when you give a visit to them. Be ready to get a goodie for your birthday. Participate in their monthly draw and get a chance to win £50. Make sure you use our All in one Loyalty App Reward Cards App to get the benefit of free breakfast which is only given when you use your smartphone.
It can be considered as a quick snack or meal depending upon your choice. Join the Burger King reward scheme and get 50 BK Crowns, Which is equal to get a whopper, Sandwich or something more. Receive special coupons on every purchase. Earn your BK crowns on your regular purchases and later you can redeem to get free food from Burger King. You can redeem 25 BK crowns for small beverage, 50 BK crowns for any menu item and 75 BK crowns for any small meals.
Odeon Premiere club
Get 10 points on every pound spent at Odeon Cinema or online. These points can be used on tickets, drinks, and snacks. Odeon Premiere Club is affordable as compared to other cinema membership schemes. You will earn 100, 500 or 1000 points for joining the membership. It completely depends on which package you choose.
Panera Bread
Sign Up for MyPanera card to get the benefits of this bakery joint. Track your purchases and rewards and earn free bakery-cafe items. Get a free bakery item when you sign up for their Reward Program scheme.
Download our All in one App Reward Cards App and scan all the above loyalty programmes cards into our app for smooth checkout at all these outlets. Save your phone memory from multiple brand loyalty apps and declutter your wallets with loyalty plastic cards.