Need Proven ways to grow eCommerce businesses. E-commerce is the buying and selling of goods and services over the internet, as well as the payment and data processing required for completing the transaction. It's also known as electronic commerce or internet commerce.
The majority of today's e-commerce questions concern which channels are best for operating business online and one of the most challenging difficulties in determining how to spell e-commerce correctly. The truth is that there is no such thing as right or wrong, and everything comes down to individual preference. This article Need Proven ways to grow eCommerce businesses is very important for all readers.
I have observed people already doing e-commerce business are asking this question Need Proven ways to grow eCommerce businesses
Types of e-commerce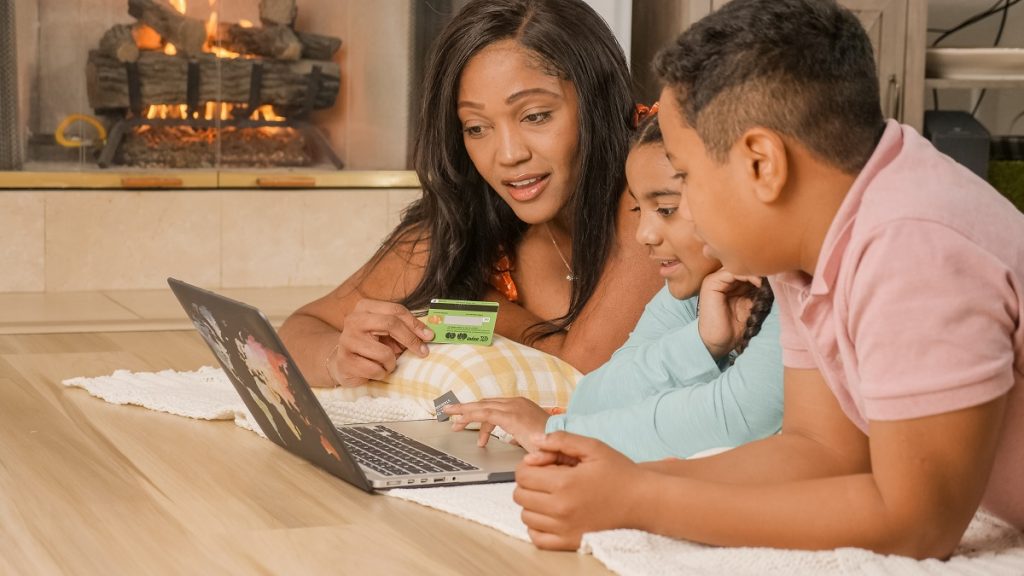 Read these articles
How to Create a Rewards Program for GYM Members
20 Secrets to Shop Smarter and Save Money
Lifetime Slim Down Your Wallet – Digitize Your Cards
How To Know Your Rewards Program Working?
Is Customer Acquisition or Retention More Important?
Know more about Rewards Credit Card
Most traditional types of e-commerce models:
Business to Consumer (B2C): The most common e-commerce model is business-to-consumer (B2C). When you buy a carpet from an internet merchant, it's called business to consumer.
Business to Business (B2B): A business supplying goods and services to another company, such as a manufacturer and wholesaler, or a wholesaler and a retailer, is known as B2B e-commerce. Business to business e-commerce isn't aimed at consumers, and it typically involves things such as raw materials, software, or combination products. B2B eCommerce permits manufacturers to directly deal with merchants. Reward Stamp App is one of the big examples of B2B business for an eCommerce platform.
Direct to Consumer (D2C): Consumer to consumer The latest type of eCommerce is e-commerce, and patterns in this sector are constantly evolving. D2C refers to a brand's ability to sell straight to its end-user without the use of a retailer, distributor, or wholesaler. Membership is a popular D2C item, and social selling via platforms such As Instagram, Pinterest, Facebook, Snapchat, and others is popular for D2C sales.
Consumer to Consumer (C2C): The sales of a good or service to another consumer is referred to as C2C e-commerce. Platforms such as eBay, Etsy, Fivver, and others facilitate consumer-to-consumer transactions.
Consumer to Business (C2B): When an individual sells their services or products to a company, is called a consumer to business. People involve in C2B are professional photographers, consultants, freelance writers, and many others.
Examples of e-commerce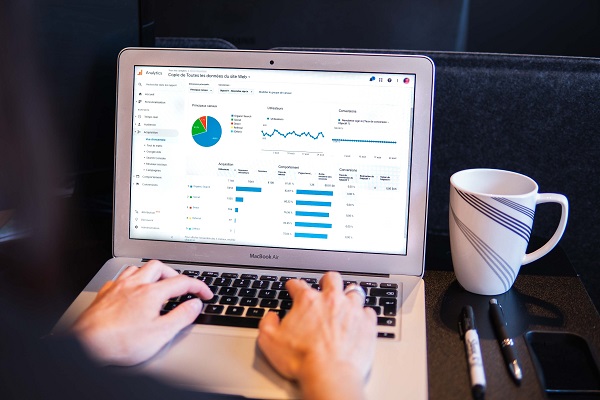 The capacity to offer goods and services at scale online can benefit everyone from independent freelancers to small enterprises to major corporations.
Here are some examples of types of e-commerce:
Retail: Sale of products directly to a customer without an intermediary.
Dropshipping: The sale of goods that are made and delivered to customers by a third party.
Digital products: Items that can be downloaded but must be purchased, such as templates, courses, e-books, software, or movies. Software, tools, cloud-based products, and digital assets purchases account for a significant portion of e-commerce transactions.
Wholesale: Bulk items are available for purchase. Typically, wholesale products are sold to a retailer, who then sells them to customers.
Services: These are capabilities that may be bought and paid for online, such as counselling, writing, and influencer marketing.
Subscription: A popular D2C model, subscription services are the recurring purchases of products or services on a regular basis.
Crowdfunding: Crowdfunding allows sellers to raise startup capital in order to bring their products to the market. Once enough consumers have purchased the item, it's then created and shipped.
E-commerce companies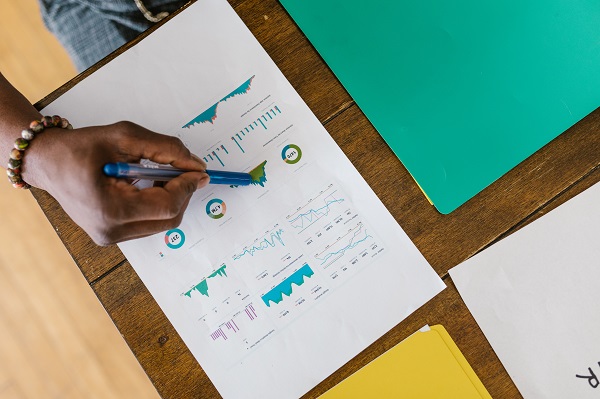 Here are some of the top e-commerce companies listed::
Alibaba: Launching in 1999, Alibaba is perhaps the most successful e-commerce company and retailer in the world, containing the world's largest B2B (Alibaba.com), C2C (Taobao.com), and B2C (Tmall) marketplaces. They have outperformed other US retailers, including Walmart and Amazon, in terms of online earnings.
Amazon: Amazon is the largest e-commerce store in the United States, and it has changed the face of retail so dramatically that most shops are grappling with how to compete with Amazon.
Walmart: Walmart, once the largest retailer in the United States, has put a lot of effort into their online company, with tremendous success, offering regular retail sales as well as delivery services and subscriptions.
eBay: eBay, one of the original e-commerce sites, continues to rule the digital economy, allowing businesses and people to sell their wares online.
Wayfair: This e-tailer specialising in home furnishings is a drop-shipper with very little inventory. They manage suppliers, orders, and fulfilment, and they attribute their success to personalisation, which means they research how their customers interact and offer things that they believe they desire the most.
How does e-commerce work?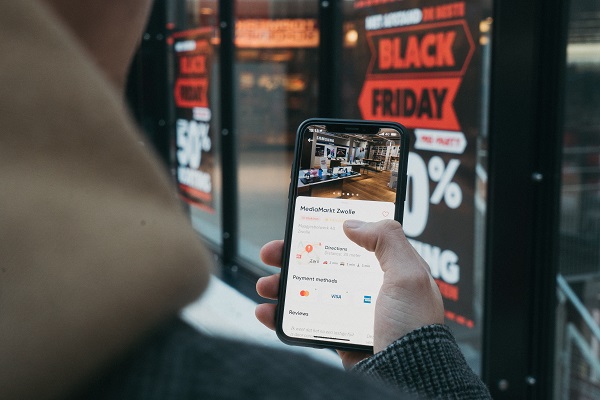 Customers can explore an online marketplace and place orders for goods or services using their own devices thanks to e-commerce, which is driven by the internet.
The consumer's web browser will connect to the server that hosts the online store website as the order is placed. The order's data will then be relayed to a central computer known as the order supervisor, which will then forward it to database systems that handle levels of inventory, a merchant system that handles payment details (using applications such as PayPal), and a bank computer before returning to the order manager. This is to ensure that the store's stock and customer cash are adequate to complete the order.
The transaction manager will tell the store's web browser after the order has been confirmed, and the webserver will then show a message informing the consumer that their order has been recorded properly. In order for the product or service to be effectively sent to the client, the order administrator will submit order data to the warehouse or completion department.
At this moment, a consumer may receive actual and/or digital things, or access to a service may be granted.
Platforms that host e-commerce transactions may include online stores, such as Amazon.com, where sellers can simply sign up; software as a service (SAAS) tools that allow consumers to rent online store infrastructures; or open-source tools that companies can use in-house advancement to handle.
Advantages of e-commerce to business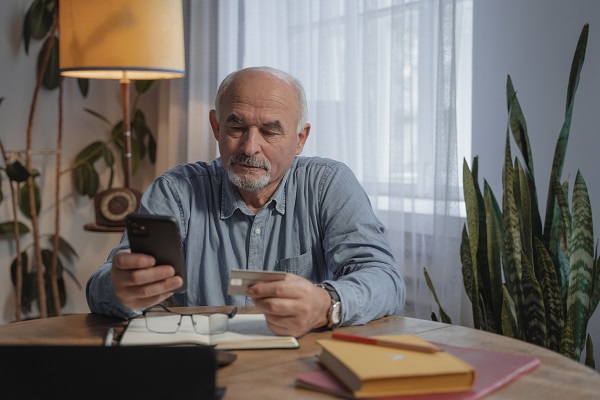 You've come to find out what the benefits of running an eCommerce business are. The cheap financial cost of eCommerce is at the top of the list, but other benefits include selling abroad, retargeting customers, personalising the purchase experience, and so on. These eCommerce advantages can help you decide whether or not opening an online store is good for you.
1: Low Financial Cost
One of the advantages of eCommerce is that it has a cheaper initial investment. To rent one of their store spaces, physical retail stores must pay up to thousands of dollars. They also have a number of up-front expenses, such as retail signage, store design, inventory purchases, sales equipment, and so on. Not to mention the fact that the store owner must hire employees to work and run each site. Depending on the store's merchandise worth, they may additionally need to recruit security personnel.
Startup costs for an e-commerce dropship company are projected to be $418, and eCommerce stores using Shopify spend no more than $3192 each year in virtual rent. Shopify also offers a user-friendly platform, hosting, free Shopify themes, fantastic apps like Oberlo, and a slew of additional benefits.
Depending on the type of eCommerce business you have, you may only need to hire people once you've reached a particular degree of success. Because your online store is online, these employees can work from anywhere, making it easier to discover employees who are a good fit for your business. You won't need to acquire bulk inventory if you drop ship online, which will save you a lot of money.
With eCommerce, branding is also less expensive. A store logo is usually less expensive than a store sign. Graphic designers (even the top ones) are frequently less expensive than offline painting. One of the most appealing perks for startups is that their business expenses are often substantially lower.
2: 24/7 Potential Income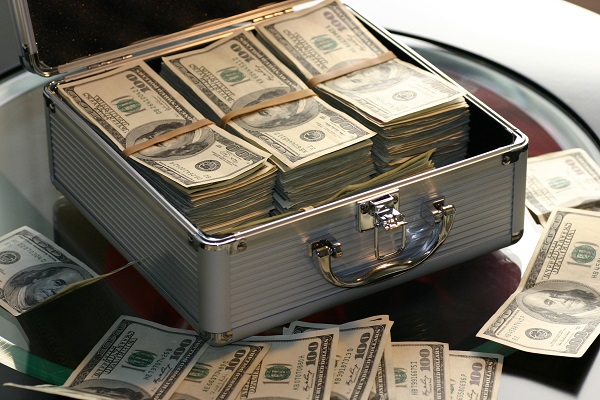 The fact that internet retailers are constantly available for business is another advantage of eCommerce. You can reach someone at 11 p.m. or 4 a.m. in any corner of the world using Facebook ads. Most physical locations, on the other hand, are open from 9 a.m. to 9 p.m., offering you a competitive advantage. You can attract consumers who would ordinarily pick up a product in a store if the outlet were open by being available at all hours.
Consider your target demographic, who may not work regular hours or be unable to visit a store to make a purchase. With an eCommerce business, you can reach out to those with irregular work schedules or who don't have time to purchase in person.
What about clients who place their orders late at night? To meet their needs, you don't need staff working the night shift. To provide your consumers peace of mind, automating your booking system so that they receive an email confirmation when they place an order.
Another advantage of opening an online store over a physical store is that you will never need to hire security personnel!
3: Sell Internationally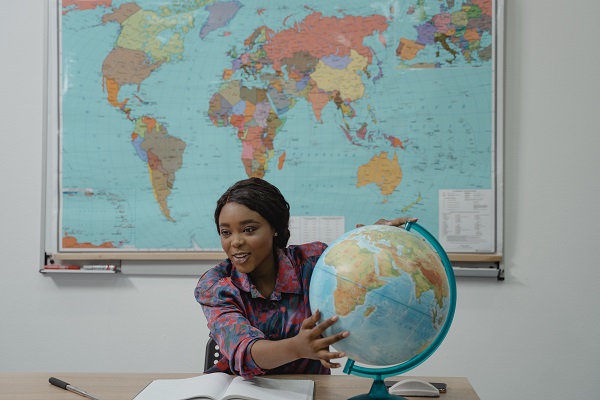 Next on the list of eCommerce benefits is that a new brand can easily sell to customers worldwide. You can discover your audience whether they're in the U.K., South America, or neighbouring countries. If you choose to dropship from AliExpress, many products offer affordable ePacket Shipping or Free shipping. This allows you to price and ship your products competitively to a worldwide audience.
Selling worldwide is a great feat as it helps you build your brand a lot faster, broadens your marketplace exponentially, and allows you to see profit long before your local competitors. Plus, with our international shipping tips, you might be able to avoid many of the headaches associated with shipping products across borders.
4: Easy to Showcase Bestsellers
Showcasing best-sellers and other eCommerce features make it easy to show off products to customers. While you can construct a brick and mortar store to persuade customers to buy certain things, it's faster for a consumer to find the best-sellers in an online store than it is to travel through multiple rows and racks.
Customers should buy your best-sellers since they've been proved to work. Others have already purchased these and are pleased with their purchase. You can incorporate new goods in your Reward Stamp App, social media, email marketing, chat, advertisements to show them to consumers.
5: Personalized Online Experience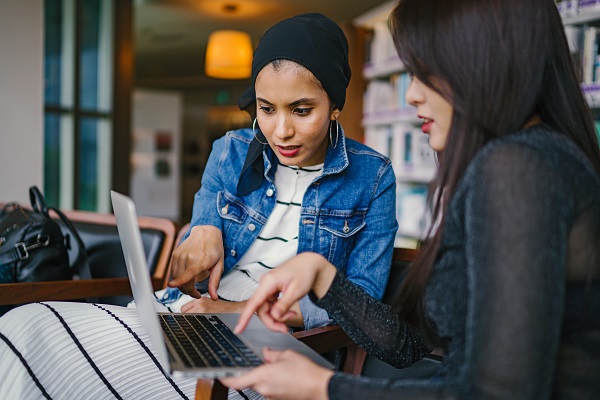 Personalisation of a website can improve the shopping experience. One of the most significant advantages of running an internet business is the ability to develop customised landing pages for various audiences. This may persuade them to buy from you without requiring much additional effort on your part. It's not like customers who walk into a real store and need to be nurtured right away. You can put in all of the efforts before launching a campaign and then sit back and relax once you begin marketing to your target base.
You can also personalise your email marketing efforts to deliver a more personalised experience. Consider segmenting your email lists depending on customer purchases, region, or even the amount of money they spend. Another suggestion is to retarget clients who have visited your online store by showing them an advertisement for a product they added to their cart but then forgot about. You can have a welcome message show if your online business offers a login feature, such as 'Welcome back (name).'
Product bundles allow customers to buy more at a lower price, resulting in a higher average order value. Upsells can also be customised based on what the consumer has looked at or what you believe they might enjoy based on their purchase history.
6: Affordable Employees
One of the advantages of eCommerce is that it is inexpensive to acquire personnel, and, as previously stated, you may hire from anywhere in the world. You have the option of outsourcing work to virtual assistants in nations with cheaper living costs.
In comparison to a physical store, an online firm will require less personnel. One of the biggest benefits of starting an internet business is that you don't have to hire workers right away. You can establish and run a successful eCommerce business on your own. Only until you've reached a certain level of success or have sufficient funds should you begin to assemble a team.
7: Easy to Retarget or Remarket to Customer
When running an online business, it's simple to generate retargeting advertisements to reach out to local clients, making it one of the most profitable eCommerce benefits. You can use a Facebook Pixel to show adverts to potential consumers in their news feeds on Facebook. You can use the Shoelace Shopify app to retarget visitors who don't buy from your business.
People who add things to their cart but abandon them and don't buy, or those who browse a blog article but don't buy, can be retargeted with eCommerce stores. With an efficient pop-up or lead magnet, you can simply capture email addresses and market to your customers even after they leave your site.
8: Gain Access to Customer Data Easily
One of the most appealing aspects of eCommerce is the ease with which you may obtain data for client analysis. Most individuals are hesitant to provide physical shops with their email addresses or postcode. In the Reward Stamp App, you can obtain your customer's name, contact nos., mailing address, chat, email address, and phone number via eCommerce. That ensures you have at least three options for communicating with them and developing a relationship with them.
You can also ask them to participate in marketing surveys, discuss their birthdays, and more. You can get even more data on them if you ask them to register an account. If your customers are located in Europe, be sure to follow GDPR guidelines while communicating with them.
9: Able to Process a High Number of Orders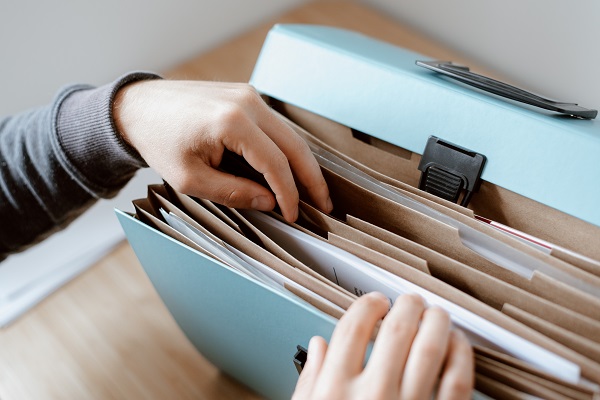 You can easily process a large number of orders if you opt to dropship. As your company grows, you may decide to hire workers to assist with processing orders. Furthermore, drop shipping eliminates the necessity to physically possess the product in order to sell it to a consumer. As a result, unlike physical retailers, you won't have to worry about supply control.
Long lines at stores can prevent consumers from shopping. There is no waiting period with eCommerce. Customers can place orders on their own time, which allows you to accept a large volume of orders.
10: Can Scale Business Quickly
One of the advantages of eCommerce is the ease with which it can be scaled. When people are clicking and buying, you may boost your ad spend without having to worry about keeping up with demand, especially if you dropship.
Due to limited space, it can be difficult to expand product lines or add more cashiers in physical stores. To scale your business, you'll need to find a larger place, renovate, or wait for your lease to expire. If you create informational products, you'll have a similar problem, as writing ebooks, courses, and other materials take time.
You may add new products to your site without having to worry about shipping or inventory using the dropshipping eCommerce strategy, allowing you to expand swiftly.
11: Grow Your Business Organically with Content
With eCommerce blogging, you may increase organic traffic and sales. You'll be able to optimise your store to boost traffic and sales without having to spend additional money on everything from generating videos to writing blog content. Furthermore, you will be able to not only generate organic traffic through content production but also monetize those clients with retargeting ads.
To attract more customers, a brick-and-mortar company would need to market to its customers or make sure they're in a high-traffic location.
If you want to fix a demo with us then please click the link
For more information visit our website www.rewardcardsapp.com