20 secrets to shop smarter and save money. Did you aware that shopping results in financial outlays?
You might spend hundreds or even more on some shopping trips. Spending more than you truly need is never acceptable for your budget, regardless of whether you live paycheck to paycheck. 20 secrets to shop smarter and save money.
Imagine how much money you could save if you knew how to buy wisely and save money! 20 secrets to shop smarter and save money.
Good news, then! There is always a way to limit spending too much! (and it's not really all that challenging)
You could ultimately save a lot of money if you learn how to buy wisely!
There are various strategies to help you spend less and save more, from learning how to save money on groceries to making large purchases.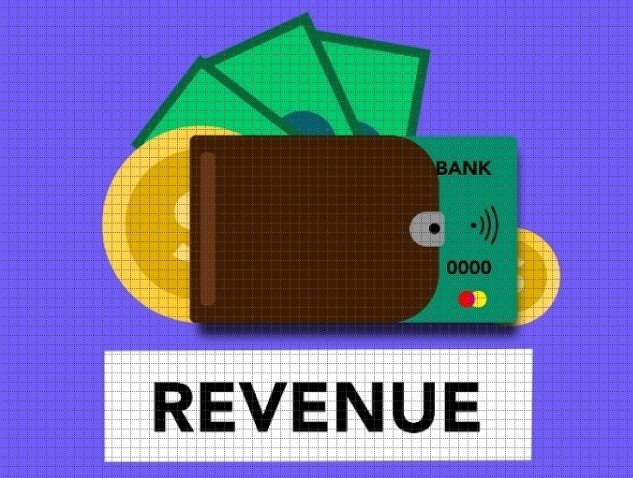 Read these articles 
Lifetime Slim Down Your Wallet – Digitize Your Cards
How To Know Your Rewards Program Working?
Is Customer Acquisition or Retention More Important?
Know more about Rewards Credit Card
How to make Loyalty Card Apps Making Loyal Customers?
Amazing Story of Hotel Rewards and Guest Loyalty
But how do you learn to shop wisely?
Most businesses will employ specific tactics to influence you to spend more money. Sometimes impulse purchases only "happen" because you were too hungry, bored, or embarrassed to say no to making a purchase.
Take care of the following advice in mind the next time you purchase!
1. Never shop Randomly
Always make a list of the things you'll need and keep it with you.
Keep up-to-date lists of necessary items on your phone to save time and prevent losing items or paper. You always have it on you, correct?
Always prepare a strategy, whether you need to buy groceries or a new pair of clothes!
When you shop haphazardly, it's simple to spend too much money because you'll believe you need everything and that everything is worthwhile.
The truth is that making a shopping list will help you restrain yourself and make wise decisions about your purchases (yes, even when you're not buying food).
2. Always Shop on a Budget
It's not ideal to shop carelessly and spend uncontrollably. not even if you have a sufficient income to cover it.
A budget need not be a rigid amount that screams "thou shalt not pass!" at you from the page. You need to stop believing that budgeting myth.
Your own personal budget is something you set. Your buying inclinations should be more under control if you are aware of how much you can and cannot afford to spend.
It also helps to have a tight budget.
If you know you need to buy groceries or just a single pair of shoes, leave your credit cards at home. Have only the cash in your wallet to set boundaries for yourself.
3. Look for the Most Suitable Item
Before making a significant purchase,.. and read reviews.
You can ultimately save a lot of money by shopping around to find the greatest offer.
Do you always buy the first fruit you see when supermarket shopping?
Ideally, no!
The juiciest apples are only one lane away, so you risk missing out on them. But, oh no, you just chose the first item you came across!
4. Be Alert to Coupons
Although they may occasionally act as your buddy, coupons were never intended to be a way to save money. They are made to increase profits for retailers!
Coupons are often provided so that you can buy a product for less money, hopefully, enjoy it, and hopefully keep buying it even when it isn't on sale.
Alternatively, merchants might give you a coupon in the hopes that you'll visit their store and find other "things" to buy.
If you know you need a cheap item, coupons are fantastic.
However, wanting to use every coupon you have just results in spending money you otherwise wouldn't have!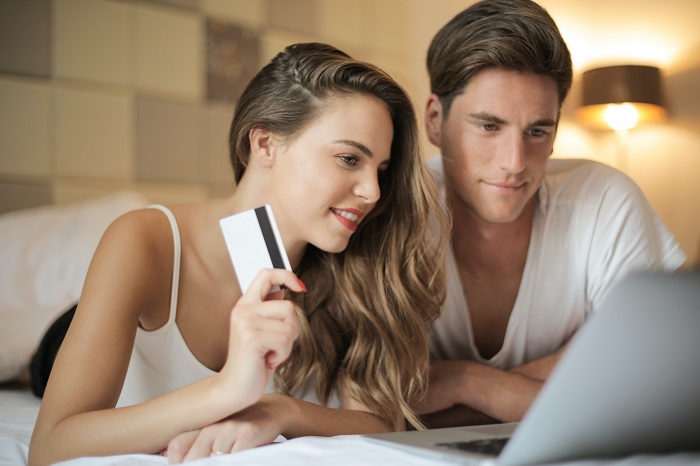 5. Wait for Sales
Can you handle not sporting this year's newest, coolest, or most fantastic bathing suit? Because September is likely to offer an 80% discount!
If you only wait until the start of the selling season, you can save A LOT of money!
It's probably a better idea to wait unless you really must get something now.
6. Ignore Attractive Displays
Do you believe that shops make appealing displays around particular products out of boredom? Na-ah!
Everything is done to increase your spending. Anyone will be drawn in by a creative display, and (ideally) you'll decide to stop and buy the item rather than pass it by and walk on.
Do you require that object?
Yes, do your research to see if there is a less expensive solution.
No, just take in the lovely exhibit before leaving.
7. Ignore the Music
Have you ever noticed that you almost always hear music when you shop?
People are known to get into particular emotions thanks to music. Music is playing in this instance so you may shop more!
For clients to feel at ease and welcomed in a store, the ambience is crucial. Every store in the world is aware of that!
However, listening to music while shopping isn't always a terrible thing. especially if you like the song and find it to be decent! But make an effort to ignore it and stay true to your list and spending plan.
8. Choose Small Shopping Carts
Choose the smaller shopping carts if they are available!
It's a cunning ploy to encourage you to buy fewer things.
Better yet, if you have to carry the baskets yourself instead of using the shopping carts.
Who would want to stroll with a bulky basket?
You'll purchase fewer things so you won't have to exert yourself carrying so much weight!
9. Beware of Expensive Items
Retailers frequently position the most expensive items at eye level to encourage sales.
In this manner, you'll instantly see them and be able to reach out and grab them.
Instead, the smart move in this situation is to search for the more practical option above eye level or at the bottom of the shelves!
10. Leave kids at home
Speaking of products at eye level, one clever tactic shops employ to entice kids is to put "cool stuff" right at their level.
Everyone is aware that young toddlers frequently fail to distinguish between necessities and wants.
Even the children are not to blame! They're young people! And when kids start sobbing inconsolably, their parents will (hopefully) buy anything they want to prevent a scene.
It's ideal if you leave the kids at home while you go shopping. You'll be able to shop more quickly and save money by avoiding buying pointless items.
11. Look Away from the Checkout Avenue
You've finished shopping and are prepared to pay for your purchases.
You line up and wait.
When you're bored, you start looking at all the gum, candy, and icy soda options available.
Tempted to purchase yet?
Placement of certain things near checkout points is an excellent tactic to make you want to buy more, even though I have yet to locate a bubble gum aisle at the store I typically shop at.
12. Avoid Shopping in Hurry
Don't go grocery shopping when you're hungry.
Actually, stay away from shopping of any kind when you're hungry!
You will be compelled to spend money to eat out simply because you need to eat and are out of the house.
Many people view shopping as helpful when they're depressed. But if you run out of money, wouldn't you be much more miserable?
People are known to buy on impulse when they are in certain moods. That is never a wise move.
13. Avoid Credit Cards While Shopping
Applying for a store credit card may be beneficial in some circumstances. Take the instance of trying to apply for credit cards when your credit is poor.
But if you don't genuinely require a new credit card, break free from the agreement!
It really isn't worth applying for a store credit card because they have absurdly high-interest rates! Cash or debit are the preferred methods of payment!
14. Be Confident with the Salesman
Tell the salesman if you're merely window shopping and don't actually need any assistance.
Selling is a salesperson's primary responsibility.
They kindly promise to help, but their goals are very different from saving your money.
They frequently have the ability to make you feel awkward if you choose not to purchase specific things. If that occurs, the only state that you appreciate their advice but aren't yet ready to make a purchase.
Or they'll talk you into spending money when you might have slept soundly without buying so many "things."
15. Prefer Shopping Online
Online buying occasionally offers significant financial savings.
You can explore in peace for the things you need while avoiding all the store techniques mentioned above!
Some stores may offer a "pay online – pick up in-store" policy, depending on where you live.
It's convenient since you can buy only the things you really need, and you won't get any unpleasant surprises when you pick them up (such as receiving a different product at home or finding that your newly ordered clothes don't fit!).
16. Don't Fall for Pricing Gameplan
Even at $99.99, anything costs $100! You will receive a cent back, but it won't really matter.
It truly works 99.99 per cent of the time and is commonly known as a marketing pricing strategy.
Despite my jokes, don't fall for this con. Before evaluating whether or not it is worthwhile to purchase, consider the big picture.
17. Look at Instant Rewards
One cunning tactic used by many businesses is to promise you exclusive coupons or special discounts created only for you in exchange for returning and shopping again in a couple of weeks or the following month.
Many people are tempted to accept these offers, but if you don't actually need to buy anything, you're spending money that you could be saving instead of saving it.
Various discount cards have been presented to me, generally during clothing shopping. A few weeks later, when I didn't need any new clothes, I decided to decline their offer and asked them for the instant rewards.  Although receiving a special 40–50% discount was alluring, I didn't actually need to spend extra money on clothing.
18. Take Advantage of Loyalty Programs
Check to see if they have a loyalty programme if you only typically shop at certain stores.
We have been conducting our weekly shopping at a store that is easily placed close to our home and always has decent products and OK prices (and occasionally purchased clothes, small appliances, and other stuff).
We can utilise the loyalty points we accrue during the year to gain discounts or to exchange for practical gifts that are only available to returning customers.
It's a marketing ploy, of course! But I must admit, we hardly ever spent our own money on appliances or kitchenware! Considering that we had already purchased there, we received them for free.
19. Avoid Random Shopping Celebrations
Avoiding all shopping altogether is a great strategy to save money!
Do you frequently become bored and opt to visit the mall to see what's new?
That's unfortunate because, while window shopping, impulse buying can turn into a problem. Particularly if you're not alone and your friend says, "That clothing would look so nice on you!"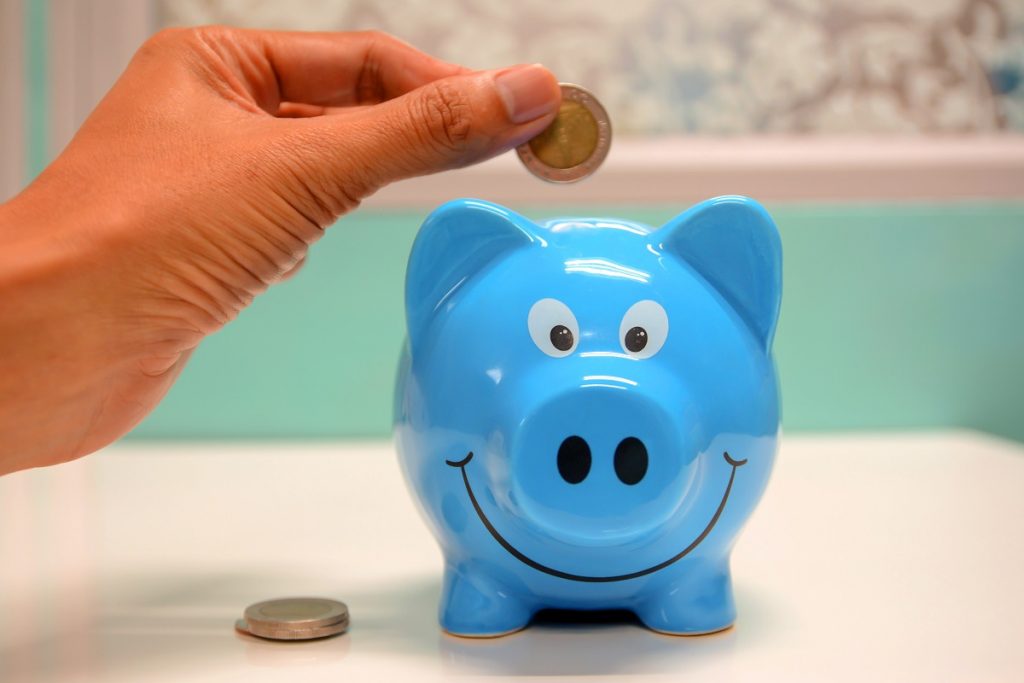 20. Learn to Respect your Money
Do you ever feel guilty about not buying something? You shouldn't follow your friends' lead just because they are doing it.
In a similar mood, have you ever chosen the more expensive option because you felt you were being scrutinised for choosing the less expensive one? gasp! guilty
It's not acceptable to spend cash merely out of embarrassment!
You are not poor if you purchase a generic brand. You're not a giant if you decline the salesperson's offer. Not spending as much as your buddies do not help either.
Thanks to the work you put in each day at your job, you are able to make money. It makes sense to respect that! What does it matter if others indulge frequently? You should not allow anyone to have any kind of financial influence over you; what you do with your own money is your business. Unless they have useful advice to provide.
Digital Reward Card
Customer Analytics lets you monitor the performance of your reward program. You can measure loyalty metrics like "Repeat Purchase Rate", "Redemption Rate", "Revenue per customer", and "Average Order Value".
The software is really simple to set up and use so that you can start driving recurring business and increasing sales right away. We offer a 14-day free trial and can be used across numerous stores in multiple locations.
Through our own Customer Loyalty App to highly customized loyalty and rewards programmes for corporations and brands, The Reward Stamp App offers loyalty solutions to organisations big and small.
If you'd like to talk about a loyalty or rewards programme for your company or brand, please contact us.
Please let us know if you have any questions or visit again and explore more possibilities. We are always with you.