5 rewards cards when you shop for your kids.
Kids shopping is a regular task for every doting parent. Parents always think of giving the best to their kids. They want to give it all which they could not get in their Childhood. So usually, it is observed that an adult also loves to relive their childhood with their kids. Parents enjoy the discovery and growth of their baby from being a toddler to teen. Saving while shopping is an age-old tradition followed by all in the globe. It's like a mental habit or a pattern. So, we want to share you some rewards cards which you need to know when you shop for kids.
Get all your stuff for your child from school stationery, hobby class, toys & games, Art & Craft etc. Theworks have their loyalty program named as Together Rewards. They proudly give 05 points for every £1 spent by you. You will also get the benefits of exclusive offers, bonus points and exclusive gifs for members only. You must register yourself for Together Rewards to receive Reward Vouchers for every 03 months. The part is to get promotions and points for shopping. Get the credit of triple points when you shop over £10. Collect points in store and online. Keep checking their website for online offers.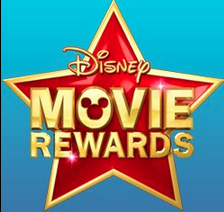 Good movies are the most mind refreshing from a hectic schedule. We all love to get into the fantasy world created by Disney. Now enjoy Disney movie rewards by signing up with them. You can earn points and get special offers, exciting rewards. You need to just buy the Disney movies or a theatre ticket. Get rewards on Disney Apparels, Blu-rays & DVDs, Books & music, Toys & games etc.
To all the Game overs, you can now enjoy rewards for every game that you buy. Sign up for free with Game Rewards and keep collecting the points to get more benefits for future purchases. You can also join the Game ELITE to get additional offers. All you need to do is sign up for free with Game Reward. You will start receiving points for purchases above £1. You will not the same for spending on gift vouchers. It will take 24 hours of time to get the points to be credited in your account.     Receive £0.25 on every £1 that you spend. Redeem your points for purchases of Game online or at the store. The minimum redemption is 400 points.
Surprise your kids with this unique pair of Luxurious children shoes. Get 1 point for every £1 you spend for shopping at Russell & Bromley . These loyalty points later will be converted to rewards. For Eg: Spend £200 and get 200 Loyalty points with a Reward of £20. Spend £300 and get 300 points with a reward £15. Spend £400 and get 400 points with £20. £500 get 500 points and spend and get £25. Additionally, get the benefits to know the sale dates, new season launches, special offers, and promotions.
Harrods give a wide range of products which can be shopped for kids. From Bay travel products like prams and changing bags to clothing, toys, accessories, shoes, and gifting. You will earn shopping points as soon as you shop at Harrods. Join Mini Harrods which is a special members club for children up to 10 years of age and their parents. Unlock special offers, treats, and benefits. Harrods invites you to join the adventures of their special character Oska-Poska the book-loving bear and friends. Fill their online form for your child's membership and enjoy all the fun activities. Every single child who has joined the membership will receive a welcome pack from the Rewards station on the Third floor in the store.
Earn 1 point for every £1 spent on reaching higher levels of membership. Points will be converted to cash and transferred to your reward accounts each year in the month of February. For every 500 points you have earned you will get £5 in store. Get 2 points for every £1 spent between £5000 and £9999 each year and 3 points for spending above £10000 and more.
Enter the world of loyalty schemes and reward programme to get the benefits from shopping. Store all your loyalty cards, club cards, advantage cards, game cards, shopping cards, reward cards, in one place. Download Reward Cards App to manage all your loyalty cards. Reward Cards App is the most hassle-free way to manage all cards without messing your wallets and purses.