Must have Petrol loyalty cards for drivers!!!
One of the best things to do on weekends is to go a long drive.  We always prefer to go away from this city hustle. Just imagine for getting a reward for going on a long drive? You must be thinking how? So, it's like you can use your loyalty cards and get rewards for using petrol on your long drive. We have sorted out a list for you guys to check and start getting rewards for using petrol.
Nectar:
Nectar is the most commonly used loyalty card scheme. You can always shop for your grocery and fill up your tank. Get rewards for both. Earn one Nectar point for every liter of fuel from a Bp petrol station or at Sainsbury's station. The best is you can get two points if you spend at the store.  £2.50 for 500 points which you can spend at stores. Moreover, you can get 10x points for filling up the fuel at Sainsbury at their Annual Fill UP event. This event is usually held from October1-30.
Shell petrol loyalty card
Sign up for Shells Drivers Club Card and get 50 bonus points.  Start collecting 1 point for every liter you buy. Get 2 points for filling up with Shell V-Power petrol/diesel. You can also collect 15 points with Shell Super Shine jet wash and 25 points with Shell Super Shine car wash. Get an extra 1 point for buying Shell Products. When you select a money-off option, you'll receive £2.50 of vouchers for every 500 points. Forward 10 point to Avios Miles when you have collected 20 points.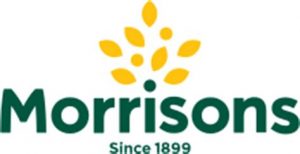 Morrisons More and Tesco Clubcard
Get a chance to collect   10 Morrisons more points per liter. Upon collecting 5000 points get a reward of £5 voucher.
When you fill up at Tesco station, earn 1 point for £2 spent. Use Tesco club card and this will double to one point for £1 spent.  Receive £1.50 worth of vouchers for every 150 points you collect. Spend it various memberships and day out.
Esso
You can double benefits at Esso as it has joined hands with Tesco. Get one point for every £3 spent on petrol and diesel at Esso Tesco Alliance Sites. At rest sits get 1 point for every two liters. Get 1-point n spending £1 for a car wash at Esso service station.
Texaco petrol loyalty card
Get 1 point for every 1 liter of fuel. Choose from various vouchers to when you have collected 500 points. Get £10 iTunes Gift Card or 1000 Virgin Atlantic Flying Club Miles for 1000 points. Get 50 bonus points o signing up.
Download Rewards Cards App and scans all the above cards for a smooth checkout. Store all your loyalty points at once place. Discard all the plastic cards as soon they will be out of trend.