Loyalty programs are the latest trend in the market. Rewarding loyal customers is the prime motive for every retailer who wants to join. Nowadays it is very important to retain a customer. Every Brand wants their customer to keep returning to them. Hence there are various types of loyalty programs introduced by a brand to keep the competition strong. It is widely noticed that a customer is now interested in participating in these loyalty programs. Let's see why exactly a customer loves to be a part of a loyalty scheme.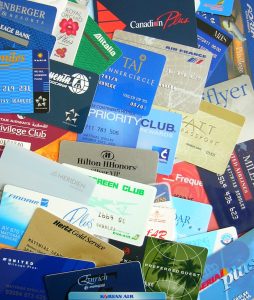 Saving Money
This is the most common reason for a buyer to engage with a loyalty program. We always want that we get something extra or a discount when we shop. Loyalty Schemes helps you save percentage of your shopping. Even if you don't get a discount you will get a reward point for your shopping.
Receiving Rewards
A customer is always benefited by Retailers and Brands  attractive rewards system . You can get reward points on various occasions such as signing up for a loyalty program, on purchasing the products, on your birthdays, on anniversaries, On specials holidays. There are also many rewards which you can earn for eg: Sometimes you can also get double or triple reward points for shopping.
Loyalty Apps
These loyalty schemes are now digitized, and you can easily scan your loyalty apps in your mobile. A buyer always looks for smooth shopping. Reward Cards App is one such app which will always help a customer to scan all their reward points at one place. This can also save space from your wallet and Smartphone.
Consumers love Special Statuses
How do you feel when you are given VIP status for shopping or a Platinum member Card? There are various benefits of these special Loyalty cards. A VIP member always gets extra benefits for shopping. Feel special for being pampered by our favorite Brands.
Download Reward Cards App and start getting the benefits of being loyal to your favorite brand.