How to make Loyalty Card Apps Making Loyal Customers? To attract more customers, loyalty card applications have transformed shopping by delivering real-time promotions and rewards. Loyalty cards applications have revolutionized loyalty programmes, transforming them into an organized marketing operation that pushes users to spend more and increases loyalty by providing incentives. Since the very first airline frequent flyer mile programme, loyalty marketing has been used.
Most businesses use loyalty card applications as a viable business strategy since they help them attract more clients while also embracing the most up-to-date mobile technology development for iOS, Android, and Windows Mobile. However, if you want to improve your loyalty card app, you'll need the correct business strategy. This article covers the fundamentals of loyalty card applications as well as the finest loyalty card apps presently that are used by a variety of clients. How to make Loyalty Card Apps Making Loyal Customers?
Before we go any further, let's take a look at how loyalty card applications came to be and how they're utilized by consumers. Loyalty programmes began in retail businesses with the basic goal of maintaining all types of consumers and deterring them from going elsewhere. Retailers used to be physically set in one location, waiting helplessly for a consumer visit. Customer goals were dialled in using a variety of decision criteria such as geography, price, and brand recognition, but the loyalty cards app gave a unique solution with an additional edge.
A loyalty card app operates as a rewards card, scoring card, benefit card, or membership card in the retail business, replacing the use of a physical or paper card that was previously used. They looked like a credit card, debit card, or digital card and recognized the cardholder as a loyalty programme member.
How to make Loyalty Card Apps Making Loyal Customers?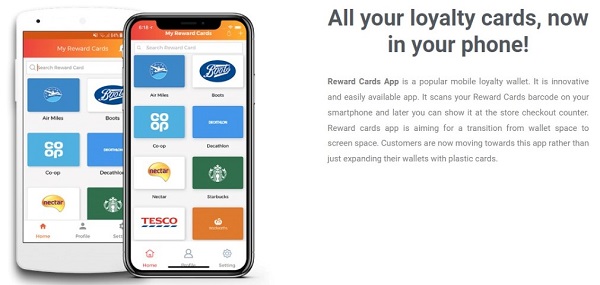 Today's modern loyalty card mobile apps serve as a loyalty business model's system. User incentives are tracked using loyalty card app procedures that are directly proportional to the frequency and amount of items purchased by the customer. They might include anything from ordering coffee to purchasing clothing or electrical devices using magnetic-stripe cards swiped through a reader. This aids in the tracking of points, which are often equivalent to dollars spent by the consumer, as well as the registration of the customer's purchasing behaviours and preferences.
As per a recent study, more than 85 per cent of smartphone and tablet owners have downloaded at least one loyalty card app. As loyalty marketing evolves, customers want these programmes to provide actual value, as well as a high-impact "wow factor" element that keeps them loyal.
At the very same time, newcomers to the field must carefully consider whether a loyalty programme is appropriate for their company, as well as how to implement one that produces measurable benefits. There are some specific challenges that must be examined before any planning is done in this increasing wave of digitization of Apps.
Loyalty Card App Marketing Challenges
To earn your consumers and business, the competition is employing loyalty marketing applications. Consumers expect some type of loyalty award to be delivered simply to maintain their interest. Your competitive parity is lowered if you don't have any programmes.
Customer contentment is not the same as customer loyalty. While customers may express happiness with your products and services, several surveys reveal that this does not always equate to loyalty, as defined by the customers.
A loyalty programme isn't a panacea for all ills. Customer loyalty complements, not replaces, timely delivery of high-quality products, excellent service, convenience, and other important aspects of customer pleasure.
How does the Loyalty Card App Work?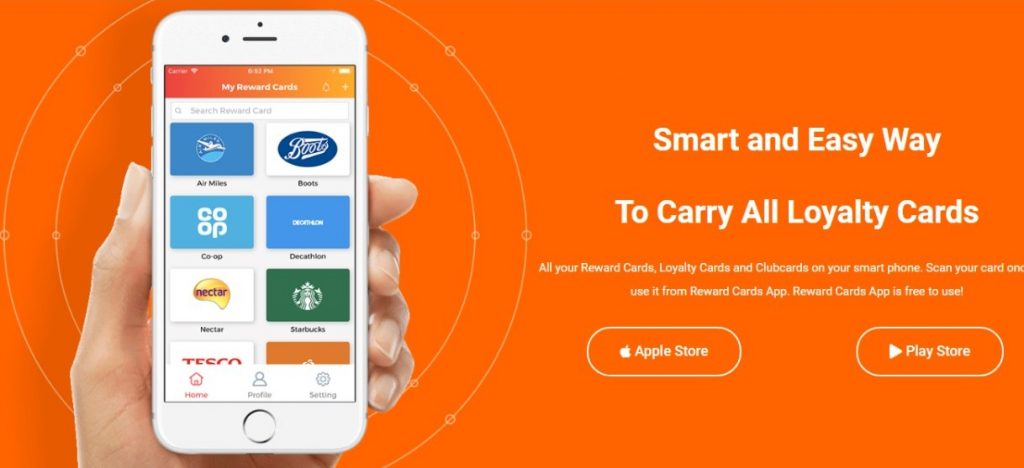 The consumer can accumulate points with the reward card app by scanning coupon codes or QR codes with their tablet or smartphone. They are usually entitled to discounts on the current transaction or an allocation of points that may be utilized for new purchases after scanning or inserting the coupon codes.
Small businesses, merchants, and restaurants have already adopted this digitizing or mobilizing their loyalty programmes. Small-business owners may jointly acknowledge returning clients and track in detail the products or services they generally buy, the time of day they normally visit, as well as how much revenue they are inclined to spend by digitally managing these loyalty programmes.
Let us just start with loyalty card apps that emphasize the use of mobile apps in managing an amazing relationship-building process.
Enterprise Benefits of Loyalty Card Apps
This loyalty card app serves as shared expertise for customers and corporate stores, storing information such as rules, laws, and customer contact information in a non-aggregate form, enhancing corporate data security. The loyalty card app suppliers can utilize this enterprise data to offer marketing messages to their clients.
Another advantage of a loyalty card app for businesses is that it may be used to find out a customer's preferred brand of beer or if he or she is a vegetarian. Whenever a client submits basic identity information, the loyalty card app makes it easier for businesses to access that information for purposes such as validating checking receipt or membership credentials
Why Use a Loyalty App?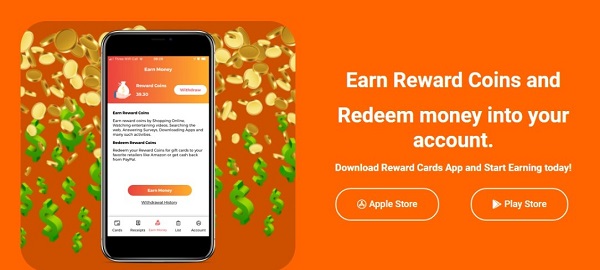 A Rewards card wallet is created with the thought that rather than carrying over all your cards, it would be a smooth task to carry them all in an app.
You can easily store your points in this Free Rewards App. You need not worry as all the Barcodes, QR Code, or only card number are on your smartphone.
This change makes a great sense from a Customers point of view. It is nice to be rewarded and better if you have those rewards handy always with you as a mobile App.
You just need one app to restore all your loyalty cards. This app should be a must for any budget-conscious money saver shopper.
Customers who are not a fan of carrying all their rewards cards can definitely spend a minute to download Rewards Card app  and save them all in one place.
After all, it's the digital age to make use of such digital apps which saves your time and clutter by just presenting your App at the checkout.
The best part is if you have one card in the family you all can use it in the app.
From the Merchant point of view this app is the customer retention strategy and also to know all about your customers. Merchants just need to bring the customers to the app and we will bring them back to the Merchants.
They can put their brand on customers mobile with their logo and it will be similar to Merchants own Reward Card App.
FAQs
Reward Cards app is a free smartphone wallet app to store all your cards with Barcode, QR Code or only one number. It supports all Reward Cards, Loyalty Cards, Membership Cards, Store Cards, Library Cards and Club Cards. Scan your card in the Reward Cards app, it will store your card digitally on your smartphone, so you don't have to carry the card physically. Once the card is stored in the app, present it from your smartphone at checkout. So now keep your card wallet free from all those cards.
Yes, the Reward Cards App is completely free of charge for our users!
If you can't find the card you would like to include in the list, you can add it by clicking the "click here if your card provider is not in the list" button at the bottom. Enter the Card Provider Name and click save. Now your card provider will appear in the list.
Yes, you can add as many as you want for each provider.
Reward Cards App normally digitizes your reward cards by using the same barcode/QR code format that is used on your plastic card. For 2D barcodes (e.g. QR codes) the barcode in App might look
slightly different but has the same information as the one on your plastic card. If you think that the barcode/QR code in Reward Cards App is not correct (and/or is not working at checkout), please send us an email at support@RewardCardsApp.com and attach a screenshot of your card in the Reward Cards App as well as a picture of the barcode/QR code on your plastic card.
Yes, you can update the custom card provider name after adding at least one card for that provider. Click on the card for the provider whose name you want to change. Then click on the Card Details button at the bottom of the screen. On the details screen, click on the small edit icon at the top right corner. Now you can change the name and then click on the tick mark button to apply the changes.
Conclusion
A retailer could commit to memory the preferences of their consumers and develop loyalty with the personal touch just ten years ago. When options grew, points of purchase expanded, and technology evolved, the quest for client loyalty got more difficult. Planning ahead of time can help you simplify the concept of value for your business and provide it to your consumers. Many retailers use the loyalty card app to better understand and focus on their most loyal clients.