What makes loyalty cards so popular among the masses? We give you a few good reasons.
Living in the UK, it's obvious that you must be having quite a few loyalty cards or at least been offered to own a few. Loyal customers are offered with various loyalty schemes by most of the brands to make sure that their customers return to their store. We all love to be pampered and it's certain when our favorite restaurant, supermarket or the cafe that you frequent so much( read spend so much) gives us freebies, vouchers or loyalty points for shopping, we are going to return for more. This gesture of valuing a customer urges us to continue our purchases with the same franchise.
Here are the main reasons why people love to join loyalty schemes and why you should join one soon if you haven't yet. And if you are a business, get your customers into a loyalty scheme!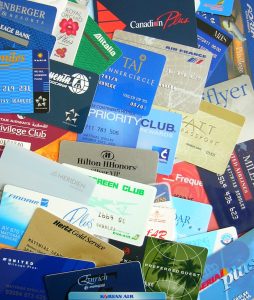 Get paid in loyalty points :
Obviously, this is one of the main reasons people invest in Loyalty cards. Loyalty points make us feel like we got something in return for our spending on shopping at a store or eating and drinking at a cafe or a restaurant. Especially the ones we know get a good amount of business because of our frequent trips.  As an avid shopper, we know the benefits of loyalty points and always keep a track of our points. If you ask me, the first thing I used to do when paying for my huge shopping haul, was to ask for my reward points. Of course, that changed when I downloaded the best app for Reward Cards cause it let me track my points on my phone and also keep all my loyalty cards in one place. Brands understand this engagement and hence try to retain their customers by bringing in new ways of earning loyalty points which keep the customers bound to the brand. This shop – reward method to increase loyal costumers is a win-win situation for the vendors and the buyers.
Get Birthday freebies and surprise benefits.
Who doesn't like being pampered on their birthday with some freebies? In fact, Debenhams beauty cardholder, get a  free facial and brow wax. Sometimes, Loyalty scheme extends this special treatment to the entire Birthday Month. Now we do know that the birthday wish and discount coupons are computer generated, but it nevertheless makes us feel an emotional connection to the brand. Moreover, if we turn up for the free facial or discounts, we end up shopping more, making money for the store while we are happy about our exclusive discounts. The chances of us shopping there again increases due to the combined enticements of loyalty points and the freebies.
Collected reward points help you to buy something big in the future.
This is the biggest and beneficial point when we shop. Save up those juicy reward points to  We are slowly earning points which we can use to buy something big in the future. The number of points we have on our loyalty card is deducted out of our bill. This essentially saves us money. So we just need to pay the partial amount and in return, we get the complete product.
A customer actually becomes loyal to a brand.
Once when we have a loyalty card of a brand, we are definitely going to return back to shop again. We can see the special added advantages given to the loyalty members. Sometimes we buy even if there no offers. In this case, we still buy because we are at least collecting reward points.
Access to products before they are available to the general public.
What else do you want when there's a long line to buy a product and you get access to those products just because you are the loyal customer. If stocks are limited and exclusive, the club card owner is given preference. This deepens the already cultivated relationship between the brand and the customer.
Customers love the Special treatment.
Another quick, innocent little ego boost is the designation that the Loyalty scheme gives us. They make us a gold member, platinum member or a VIP member. The brand makes us feel premium for being a platinum card holder. We know that the brand is acknowledging us by giving us new offers accordingly. The much-deserved special treatment is all in return for our loyalty.
So, what are you waiting for? Stop by to your favorite stores and food joints to check out their loyalty cards and schemes.
Once you are all ready with your multiple cards, its time to declutter your wallet. Download Reward Cards App to scan all your loyalty cards in your smartphone and keep a track of your reward points. You not only avoid multiple plastic cards adding weight to your wallet but also clear some storage in your phone. 
The Reward Cards App has a range of loyalty cards to choose from. If you don't find your loyalty card, you can easily add it on by scanning it in. Typing out your card number is also possible. This way, you don't miss out on any exciting deals by your favorite stores are a loyalty card holder. Happy shopping!