Scan these five reward cards into your Reward Cards app and make your work life run smoother.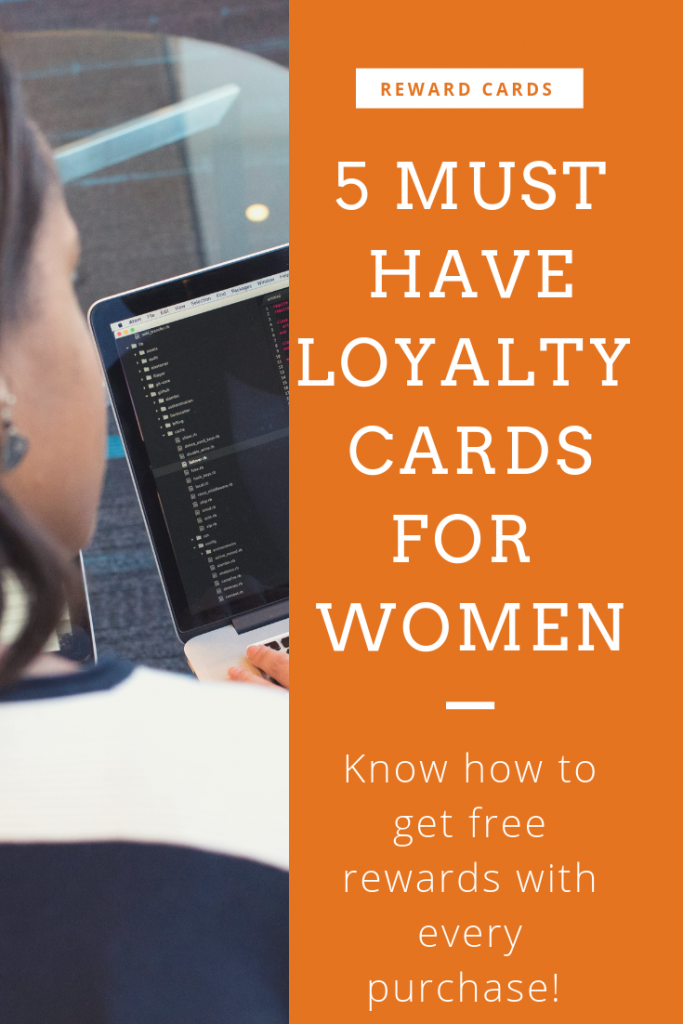 Earn while you spend. Such an appealing thought, isn't it? This is exactly why loyalty cards or reward cards have turned out to be so popular among customers as well as stores that issue them. Looking for reward and benefits that a store offers in a loyalty program and in-fact wanting to shop at stores that offer a money-saving loyalty scheme is quite ingrained into the shopping behavior of the current generation. So a lot of stores have started offering store cards to their customers, almost ensuring their return. But this also means we are spoilt for choices. Which store card will give us the best discount? Can your store card give you something for free? An extra cup of coffee,maybe? Don't worry, we will answer all of these questions and also  help you rid your wallet off the plastic-cards-bulge. So read on.  
BTW, getting rid of wallet bulge because of all those store cards  is easy. All you need is a loyalty card storage app like Reward Cards in order to manage all the store cards in your wallet. So enjoy a not-too-crowded wallet while you never miss out on reward points just because you couldn't carry it in your purse.
Before we dwell into the five must have loyalty cards for women, let us look at some factors that help us understand our shopping behavior. It is quite obvious that women tend to shop more. We are not shy to compare prices or spend time looking for bargain deals ,if there is one. Saving money is one of our topmost priorities. So women don't mind signing up for loyalty programs that offer amazing value even at the cost of our wallets getting too bulky.In-fact, 80% women participate in more than one loyalty scheme.   since they are know to shop more consciously.We tend to shop from stores which have a loyalty program. So it makes sense for the stores to offer loyalty cards .But which loyalty cards should we sign up for to get maximum rewards?
Find below a list of five cards that are popular among working women. We have covered clothes, travel, and food. Enjoy.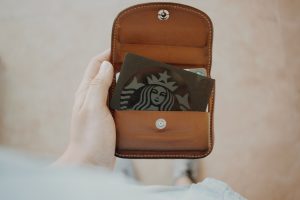 If your daily commute is incomplete without a hot cup of Starbucks coffee, then you must join their rewards card program without a doubt. Not only do they give you early access to their latest flavors and products, they also throw in some free drinks and special offers on your favorite items. With Starbucks Loyalty card, you first load money into your card using credit or debit card. You can also visit their store and pay cash. You need to load a minimum of  £5 when you register the card and the maximum you can load in a transaction is $150. That's it, you are all set.
You get a star or a point per transaction and every 15 stars, you get a cup of your favorite drink free. Now if you are a "cannot – start- my – day -without – a coffee" type of girl, you are definitely going to cross the 50 cup mark quite easily, which earns you the Gold level membership. With Gold level, you get to top your drink with whipped cream, get extra shots of espresso. You also get free dairy alternatives like soy, almond or coconut.
Although these look like  minor savings, we value it because it helps us save money while we enjoy our much needed coffee.Tempting, isn't it? Go register for the Starbucks loyalty card and scan it into your Rewards Card app.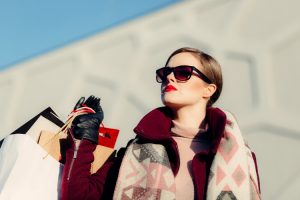 Now that we have covered our very essential coffee, lets move on to our next favorite- clothes. We can have a closet full of them and yet we will  find nothing to wear while we  hurry to catch the subway to work.  We need clothes that are practical enough to help us work comfortable while also adding a slight 'cute" factor. Sticking to various combinations of basics like a white shirt,black skirts etc will get you through a lot of what- to- wear confusions.Marks and Spencer is one of the best if you want to get your basics right.
 The loyalty schemes in fashion sector mostly  reward you with discounts for shopping with them. For example,just like Starbucks gives you 'stars', Marks and Spencer give you 'sparks' every time you shop there for your formal or casuals. The M & S Members club is free  to join and offers significant benefits. You collect 10 sparks every time you shop or write a review, and 10 sparks every £1 you spend at their shop.  Collect 5000 points and skip lines during their sale (Love that!). 14000 sparks will get you invited to food and community events. You can also win a chance to win experiences at their HQ with 17000 sparks.
They also have a benevolent side to their membership scheme. Every time you shop with Marks and Spencer, they donate to your chosen Sparks charity. This not only provides monetary benefits to the needy, it also adds  to our emotional value for their products.  They are also try to avoid contributing to fashion waste by encouraging you to exchange clothes.You earn 50 sparks when you Shwop, which is where you swap clothes. All in all,one of our favorite store cards for fashion.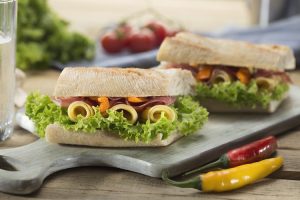 On a busy work day, we sometimes tend to gravitate towards eating something that you can grab and go. Usually, these fast foods tend to be quite unhealthy. How about a some salad in a loaf of bread instead? Enter Subway.  Enjoy your salad lunch or a quick sub from subway and you earn points for filling up your tummy. Register for their Subcard and receive 10 points for every £1 you spend.  For every 100 points, you can pick up a hot drink and 200 points can be redeemed for a snack. 500 points will get you a 6" sub and 1000 points will get you 12" sub.Just like M & S is about guilt free shopping , subway with all those greens will help you with guilt free eating without compromising on taste. It is an easy choice for a grab and go meal.
You can download their app or get our Rewards Card app and scan your loyalty card into it. Now every time you have your lunch, you use your loyalty card app to redeem your points.
Nectar:
We advise you to get  UK's largest loyalty card scheme, Nectar, as soon as you move into the UK. It is unique because it can be used at multiple places and hence points stack up pretty quickly. In fact, Nectar cards can cover everything from grocery to movie tickets, making it one of the must-haves in your Reward cards app. You can also use nectar card points to buy tickets in a cinema and get a railcard and save 1/3rd of your cost. There are tons of ways to save money and get good stuff for free with Nectar loyalty scheme
So this is how it exactly works.
You will be benefited with 2 points for every £1 spent in Sainsbury's, Homebase and BP petrol stations. Each point is worth half a penny. Each liter of fuel purchased will bring you a point.
Keep your eyes open
You can grab extra points when Shopping through nectar cards for Brands like Apple, Expedia, and EasyJet
Raise 50% when you visit  Pizza Express, Go Ape and loyalty points get doubled at Legoland, Windsor or Madame Tussaud.
OK, We had to include one more in the fashion loyalty card category because we had to.  ASOS offers such an varied collection of office wear and casual wear that you cannot leave empty handed from their stores.This designer brand boasts of an A-list loyalty program which will give you the best value for the money you spend there.Like I said before, the fashion industry seems to stick to offering discounts as their main reward scheme.So when you spend £1 on ASOS you will be credited 05 pending points (Pending Voucher Points)  and 500 points can be easily exchanged for £5 ASOS voucher. This is  5% return on your spending which is pretty good!
You will be receiving vouchers monthly which will be valid for six months. They upgrade you to different levels based on the amount of shopping you do and how loyal you are to the brand. Here are the different levels.
Level 1: 15% off on your birthday
Level 2: double points
Level 3: 20% off on your birthday, four triple point days, 24 hours early access to sales and promotions
VVIP Level: Benefits of level 3 and 48 hours early access to sales and promotions.
ASOS has a strong and useful loyalty scheme which turns out to be an added advantage in your shopping spree.
Above mentioned loyalty cards are highly useful for a working woman in her daily routine. Of course, carrying the plastic version of these are a pain. They bulk up our wallets and make it difficult for us to find the right one for the store at the checkout counter. So use reward cards app to store these cards. It is the smart and the easy way of storing your loyalty cards.