If you are a regular shopper you deserve more! Wouldn't you love some extra discounts, loyalty points or coupons? We live in a time where there are options like Reward Card Programs to get the best out of your love for shopping. There are many awesome reward cards program in the UK, here is our favorite top 5 reward card programs.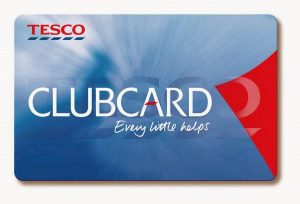 Tesco Club Card is the most favorite
Originally launched in 1995, with the Tesco Clubcard can earn you points that can in-turn be exchanged for vouchers in store or gain you discounts on a range of products. With every pound, you spend you receive a point and once you reach 150 club card points you start receiving vouchers every three months based on the points you have collected.
With every 4 pounds spent in-store or on Tesco fuel, a customer gets a credit of five points. For added benefits, Tesco also runs a yearly scheme of Clubcard boost that allows you to multiply your points up to four times its value!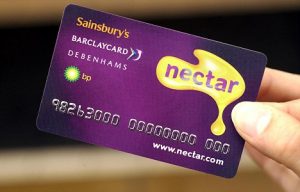 Nectar Reward Cards program in UK is the most common
With more leading retailers like Sainsbury as their partner, Nectar reward cards program are a lot more popular than Tesco within the UK. Used by millions, most common way to earn Nectar points is at Sainsbury's. Just like Tesco's Clubcard scheme you can raise your points with every shop of yours at selected retailers.
You can exchange 1000 points worth of 5 pounds for 10 pounds of Merlin attractions voucher for the theme park like Alton Towers and Thorpe Park. With the right credit card, you can boost your Nectar club points. For example; the American Express gives you a whopping 20000 points when you join them as a joining bonus and then you need to spend at least 2000 pounds in first three months.
With offers like such, why not commit to a loyalty card?

Boots Reward Cards program is most convenient
With every pound spent you earn a reward of 4 points with your Boots reward card. Boots, with its range of cosmetics and healthcare products, give you great offers for your shopping points.
From benefits like Boots store events to vouchers and even a free copy of Boots Health and Wellbeing, all at your doorstep helping you keep your healthy path.
And that's not all! For all those parents out there with child/children under the age of 3 can join the Boots Parenting Club that comes with great offers. You deserve the treat! With every pound spent on baby products you receive 10 points and some additional gifts to keep you going.
Boots have something special for you senior citizens out there too. For every pound you spend on Boots Branded Products you receive 10 points.
Aren't these all just magnificent offers? What are you waiting for then? That's another Clubcard for your wallet!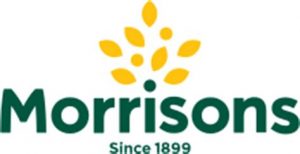 Morrisons Match & More
Though Morrison's reward card program does not give in too many offers like the rest, it is still one of the most used loyalty cards in the UK.
It gives its loyal customers 5 points for every pound spent and 10 points for every pound spent on fuel.
Though there isn't a scheme that lets you exchange those points for leisure activities it is still a great loyalty card for regular shoppers as every 100 points earn you a pound. So why not take the most of this too?

Adulthood is not all we imagined. There is a lot of groceries, dishes, saving money and coffee. Loads of coffee. The Costa loyalty cards help you with the rest, but the Costa loyalty card program has got your back on your coffee intake.
With Starbucks and Cafe Nerro so close to Costa in the race, Costa has had to keep up its game to hold the dominant hand. Hence, with every pound spent, you receive 5 points. Plus, extra points for all those promotional new beverages. You can go on to redeem these points for food and other merchandises.
This is something that could relieve a lot of pressure from your wallet.
With all these Loyalty Cards in your wallet, make your wallet not only lighter but save a ton of money too. And also, be ready for some exciting treats. Though, they can begin to get a little too much to handle. Hence, we are here to make your life even simpler. Download the Reward Cards App and scan all your loyalty cards into your app. Keep track of your points and offers and get rid of those easily-lost little plastic cards.
Go on. What are you waiting for?