Save cash by using reward programs by your favorite fast food chains!
Food Cafes are a great place to hang out over the weekends. But boy, are they expensive! So when brands have loyalty schemes or rewards programs that reward their loyal customers with a free coffee here and a free burger there, it greatly lightens our food bill without compromising on the taste or the weekend vibe.  We have made a comprehensive list of places in UK that have one of the best food rewards program to please the foodie in you. Regular cafe visitors and foodies should check out our list of Loyalty Apps and loyalty schemes which will help them save extra cash. And like we always say – don't worry about bulking up your wallet with all those reward cards – just scan them into our app for loyalty cards! Learn how Reward Cards App could be a quick fix for all your loyalty card issue!.
So here we go – let's check out the best of loyalty Apps for the food lover in you!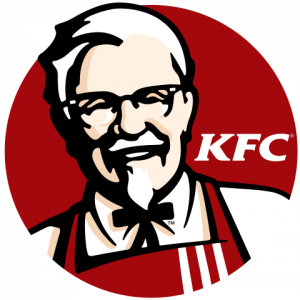 Who doesn't want to know the KFC secret? But alas, until we figure out the secret recipe we need to frequent KFC for its special chicken bucket and other chicken delicacies.  So while you dig into their chicken wing which keeps you drooling,  get extra benefits by joining their loyalty scheme. Yes, you heard it right, register yourself for the Colonel's Club and start collecting chicken stamps. So here's the deal you get three stamps immediately on entering the Colonels Club. You get one point on spending £3 on food and drinks. You can get a maximum of two points for each day. Once you gather Seven stamps you will bag a free snack and eleven stamps get you a £5 discount on KFC meal. Now that is how you sneak in a free chicken popcorn or a free drink or maybe a free zinger burger! 
Join the Colonel's club to get some exclusive offers!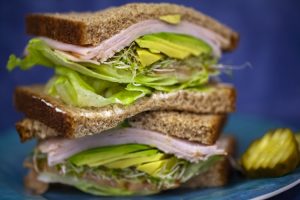 Be a member of the UK's favorite bakery chain reward programs and get free hot drinks, treats, and surprises when you give a visit to them. They have one of the most varied loyalty schemes available. Be ready to get a goodie for your birthday for being a loyal customer at Greggs. Participate in their monthly draw and get a chance to win £50. Make sure you use our All in one Loyalty App Reward Cards App to get the benefit of free breakfast which is only given when you use your smartphone. They even have this concept of VIP tasters.As a VIP, you get to be the first to taste some of their exclusive tasty treats. Now who doesn't want that privilege!
You can sign up for their reward card scheme here.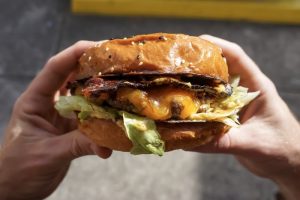 I Swear by the burgers at Burger King! They are truly the juiciest burgers with the right combo of spices.It can be considered as a quick snack or meal depending upon your appetite since they do have large portion size compared to the McD burgers. Their loyalty scheme again is pretty good. When you join the Burger King reward scheme , you get 50 BK Crowns. This is equal to getting a whopper, sandwich or something equivalent. Receive special coupons on every purchase. Earn your BK crowns on your regular purchases and later you can redeem to get free food from Burger King. You can redeem 25 BK crowns for small beverage, 50 BK crowns for any menu item and 75 BK crowns for any small meals.
Sign up for their flame grilled burgers here.
Now, this is for the ones who like their food with a good movie by the side. Get 10 points on every pound spent at Odeon Cinema or online. These points can be used on tickets, drinks, and snacks. Odeon Premiere Club is affordable as compared to other cinema membership schemes. You will earn 100, 500 or 1000 points for joining the membership. It completely depends on which package you choose.
Sign up for their loyalty program here.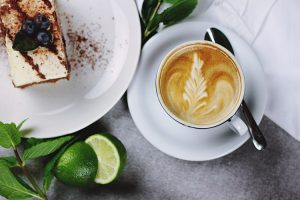 When you hear Costa – you smell coffee! That is how strong and popular the brand is. If you are the sort of person who likes your coffee with a sides of muffins, don't look further. Sign up for their coffee club and enjoy its special benefits. For every pound you spend, you get 5 points. When you sign up for their coffee club , you get 100 reward points on registration. There are exclusive VIP benefits too!
Sign up for Costa's loyalty card here.
Food is not the first thing that pops into your mind when you think of IKEA. But this famous furniture chain has a loyalty program that rewards you with tasty treats including a free coffee when you rack up some points using their Family membership card. They give you exclusive discounts every month on various products which help you garner loyalty points. One loyalty card is enough for the whole family.
Know more about IKEA members scheme here.
Download our All in one App Reward Cards App and scan all the above loyalty programmes cards into our app for smooth checkout at all these outlets. Save your phone memory from multiple brand loyalty apps and declutter your wallets with loyalty plastic cards.